Hangzhou, simplified as Hang, the provincial capital of Zhejiang Province, a Deputy Center City of Yangtze River Delta area, one of the central cities of East China area, financial center of southern Yangtze River Delta area, the political, economical, cultural, technological, transportation, media and financial center of Zhejiang Province.

Hangzhou is one of China's seven ancient capitals, one of the first national historical and cultural cities. The Yuhang Liangzhu culture 5000 years ago is famed as "the dawn of civilization", and Hangzhou has a history over 2200 years as a city since Qin Dynasty. The Southern Song Dynasty set Hangzhou as their capital in the history. During the Yuan Dynasty, Marco Polo, an Italian traveler, praised Hangzhou as "the most beautiful and magnificent city in the world," and "when you were there, you would have believed you were in paradise."
Hangzhou, located at the north of Zhejiang Province, Downstream of the Qiantang River, south to the Grand River, one of the Chinese Best Traveling Destinations by National Traveling Bureau, famed as "Heaven on Earth"since ancient times.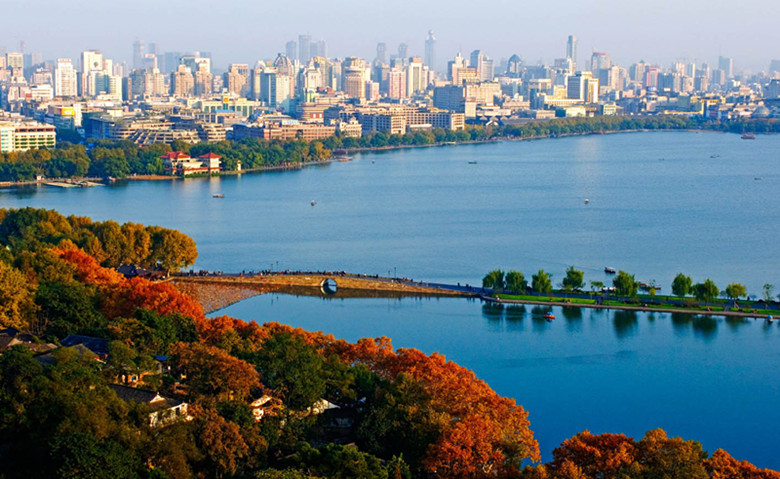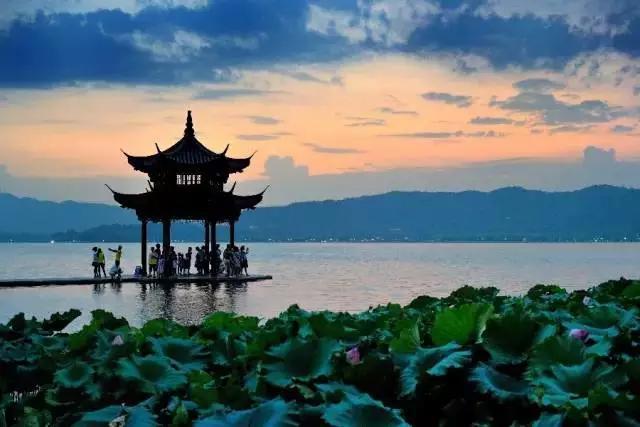 History
Boasting as one of the seven ancient capitals in China, Hangzhou has a history going back to the dawn of Chinese civilization: the Liangzhu Civilization from about 5000 years ago. Originally known as Yu Hang, Hangzhou had former names, such as Qian Tang, Lin An and so on. It was the capital of China during the Wuyue Kingdom and Southern Song Dynasy. Ever since the establishment of Qiantang county in the ninth year of Kaihuang's reign in the Sui Dynasty (around 589 A.D), the name of Hangzhou had come into being. Hangzhou was chosen as the capital of the Southern Song Dynasty in 1138. After 1949, Hangzhou was selected as the provincial capital of Zhejiang province, and during the implementation of open and reformed policy in 1978, Hangzhou's economy and culture progressed quickly.
Climate
Hangzhou enjoys a subtropical, monsoon climate with four distinct seasons. The weather is changeable and generally warm, humid and rainy. The average relative humidity between 74% and 85%.
Spring
Hangzhou leaps into spring in late March with average temperatures ranging between 14 degrees Celsius (57.2 degrees Fahrenheit) and 20 degrees Celsius (68 degrees Fahrenheit). Spring time in Hangzhou, whether rain or shine, provides unique views across the city and its surrounding areas and is a renowned time of year for an array of colourful flowers and fresh air.
Summer
Summer lasts for three months from June to August. The average temperature ranges from 28 degrees Celsius (82.4 degrees Fahrenheit) to 29 degrees Celsius (84.2 degrees Fahrenheit). Bundles of lotus flowers swinging in the breeze, is a spectacular sight worth seeing during this time.
Autumn
Late September sees the arrival of autumn — the most golden season. Enjoying temperatures ranging between 17 degrees Celsius (62.6 degrees Fahrenheit) and 24 degrees Celsius (75.2 degrees Fahrenheit), autumn is the most charming season offering pleasant weather, which is neither too cold nor too hot. It also boasts a full moon, tidal bore and sweet smelling osmanthus.
Winter
In late November comes winter, which is not as cold as other parts of China. January is the coldest month with the average temperature ranging between 3.3 degrees Celsius (37.94 degrees Fahrenheit) and 3.6 degrees Celsius (38.48 degrees Celsius). From December to February, each month has an average of 9 to 10 days of rain and snow, and occasionally freezing.
Architecture
Located in Jiangnan areas, Hangzhou, as one the seven capitals of ancient China and the center of politics, culture and economy of Zhejiang Province, still retains many traditional Jiangnan residences.
There are many famous attraction such as Lingyin Temple, Pagoda of Six Harmonies, Peak Flying from Afar, Yue Fei Mausoleum, Xiling Seal Engravers' Society, Longjing Tea Plantation and so on.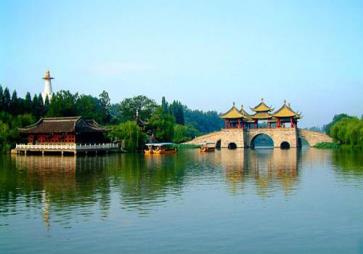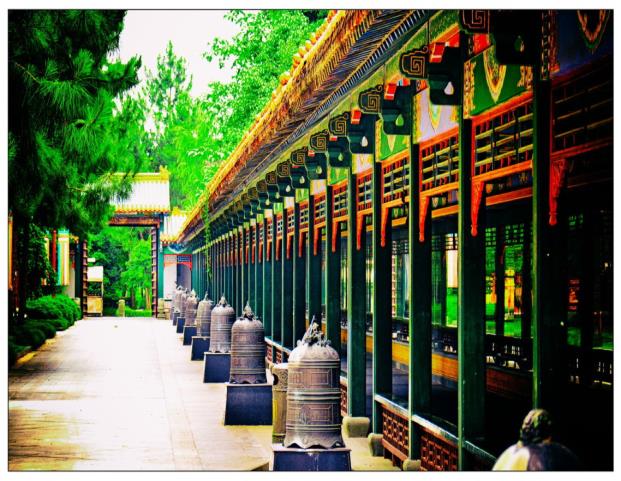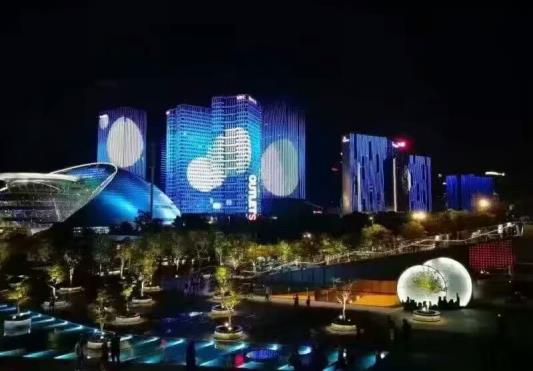 Culture
Hangzhou, as a history laden city, is one of the seven ancient capitals of China. In Hangzhou, temples, pagodas, poems, proses, paintings, music and calligraphy are all inextricably woven into a kaleidoscope of cultural tradition and philosophical aesthetics.

a. Museum
Zhejiang Provincial Museum houses over 100,000 items in its permanent collection. Among these world-famous treasures, Celadon, Calligraphy and Painting, Jade and silk artifacts from Liangzhu Culture, bronze wares from Yue Kingdom, celadon wares from Yue, Kiln, potteries, lacquerwares as well as wood, bone and ivory artifacts from Hemudu Culture are both eye-dazzling and impressive.
Hangzhou Museum is a comprehensive museum of cultural relics collection which shows Hangzhou's history. It is one of the most influential museum in Zhejiang. Hangzhou Museum owns over 10,000 cultural relics, from ceramics, paintings, and calligraphy to jade stones, seals, and stamps.
The China National Tea Museum is devoted to the knowledge of tea. It shows the tea culture from six aspects: tea history, tea extract, tea, tea set and tea customs.
Southern Song Dynasty Official Kiln Museum Built over the remains of the Jiaotanxia Official Kiln it is the first of its kind to display pottery and porcelain. The museum displays the products of the official kilns of Southern Song Dynasty, highlighting their charms and delicate beauty.
China National Silk Museum is the first national silk museum and the largest silk museum on earth.
West Lake Expo Museum This museum is located in the original exhibition hall of the First West Lake Expo, held in 1929. The first exhibition hall in Zhejiang Province, and possibly China.
b. Tea
Hangzhou, considered by some to be the tea capital of China, is home to the world-famous tea plantation for green tea, represented by Longjing Tea. The tea culture trip generally consists of tea picking, tea making, a traditional tea ceremony and tea tasting.
The favorable geological conditions, agreeable climate and mineral-rich, fertile soil are keys to Longjing Tea's impeccable quality and enduring legacy.
Tea and its related customs have been involved in shaping and developing the city's key features for 1,500 years. Among its celebrated types of tea, the Dragon Well Tea is the most renowned and pricey. Once the tea is soaked in fresh-boiled water, a sweet woodsy aroma arises. Its leaves bloom like flower buds and bounce slightly up and down, which makes the brewing process itself a sight to behold.
Longjing Tea Plantation and Meijiawu Tea Plantation are both must-see tourist destinations for those wishing to experience the tea culture in Hangzhou.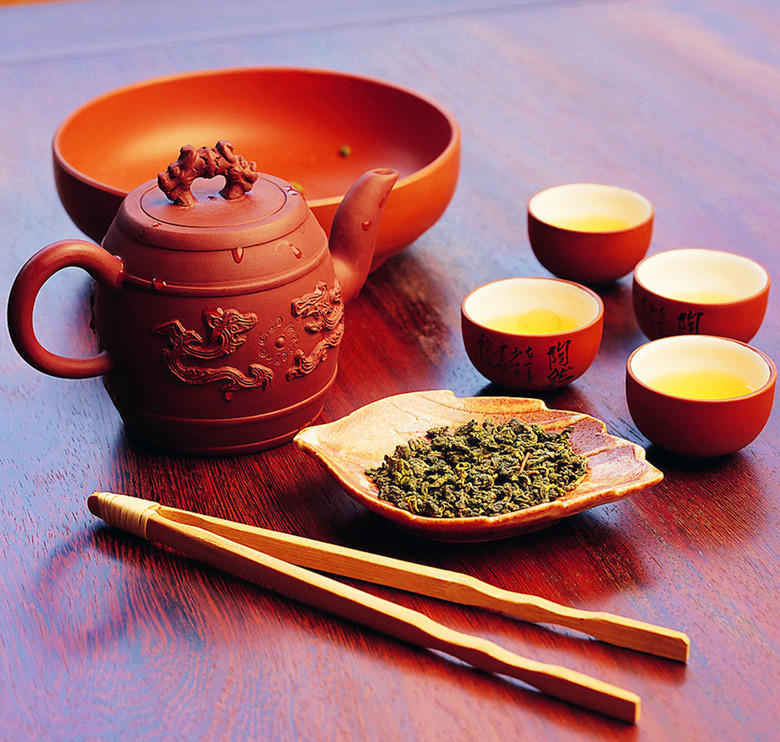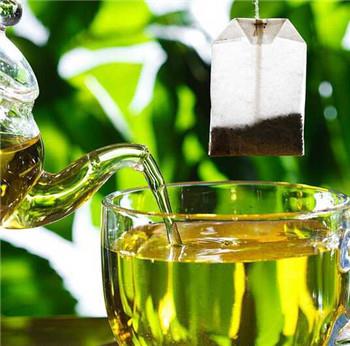 C.Silk
Hangzhou, one of the eight ancient capitals of China, has a strong connection with the development of silk. According to archeological findings which date back to the Liangzhu Culture (3400-2250 BC), the ancestors of the Hangzhou people were already engaged in a series of silk making activities such as, growing mulberry trees, raising silkworms, weaving silk and making primitive tools for silk reeling.
During the Spring and Autumn Period (771-476 BC), the king of Yue (the present-day northern Zhejiang province), Goujian, promoted the further development of silk making by applying the so-called policy of Rewarding the Silk Farming.
In the Tang Dynasty (618-907) damask silk, one of Hangzhou's finest commodities weaved its way to the top and was exclusively reserved for the use of the imperial family. Later in the Southern Song Dynasty (960-1279), the silk-production industry was at its height and it is then that Hangzhou became recognized as the Home of Silk.
As the Home of Silk, Hangzhou features thousands upon thousands of this flawless fabric which includes different patterns, designs and colors and it is so exquisite that it is praised as the 'Flower of Oriental Art'.
However the use of silk is not just confined to clothing but also to functional accessories such as silk umbrellas and silk hand fans, both of which are intricately produced and portray many poetic and fictional images.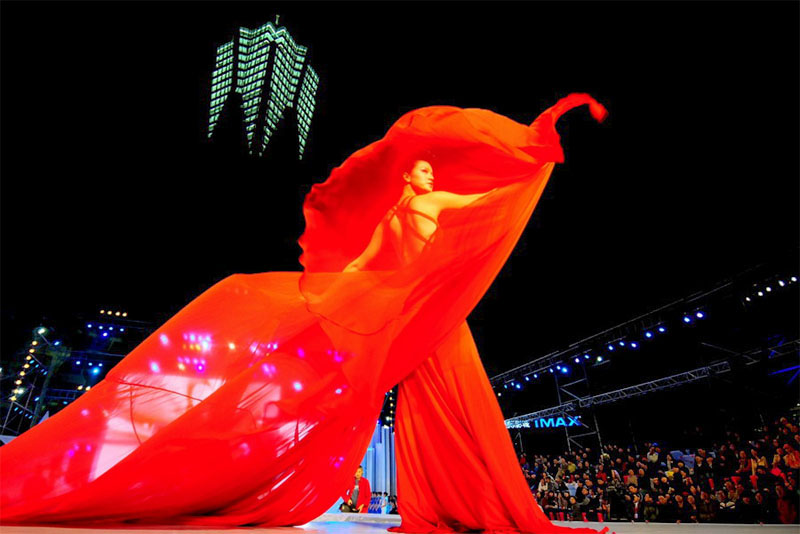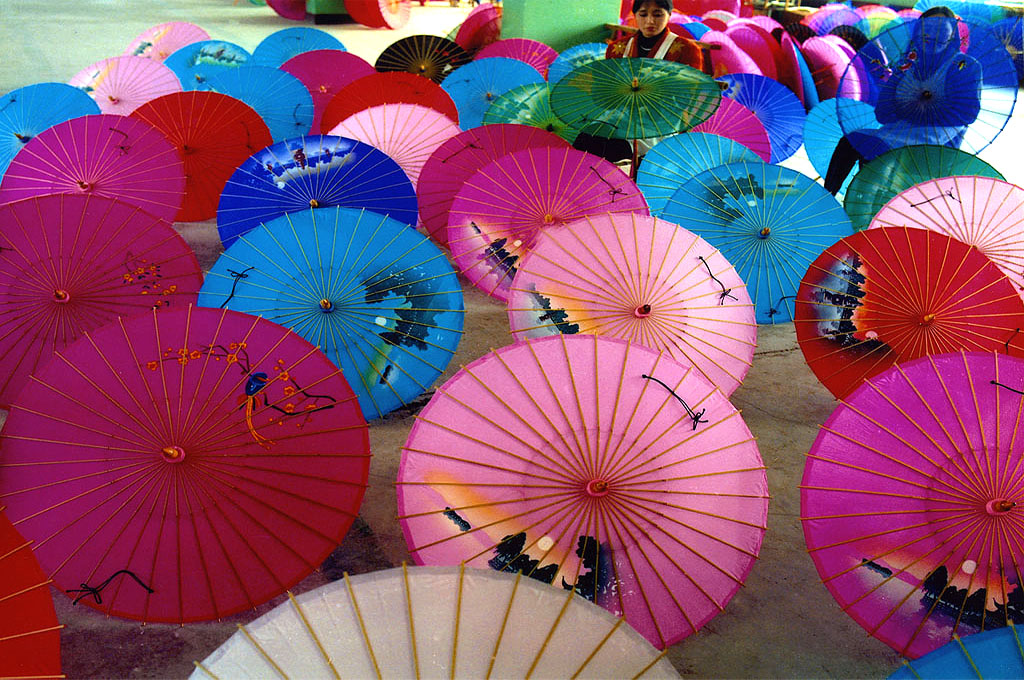 Gourmet Guide
Hangzhou is a culinary paradise with a large number of delicious dishes. As a branch of Zhejiang Cuisine, one of the Eight Great Cuisines of China, Hang Bang Cai or Hangzhou Cuisine is characterized by freshness and sweetness. Most of the ingredients to prepare Hangzhou Cuisine are related with West Lake, like lotus root, and West Lake water shield etc.

a. Dongpo Pork
The pork used for this dish needs to be half fat and half lean. The pork is stewed along with vinegar, scallion, ginger, and sugar, in a sealed casserole pot over a low heat. The pork cooked in this way glows red, and is as soft as tofu but not fragile, glutinous but not greasy.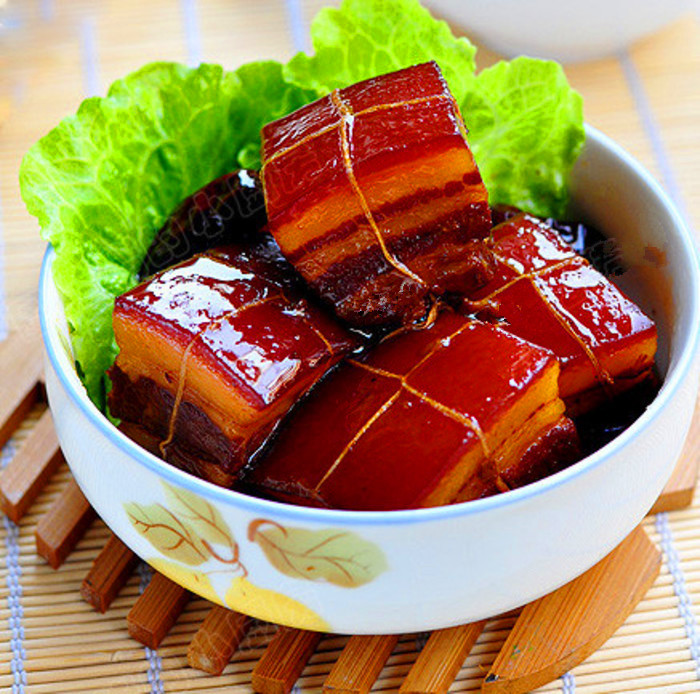 b. West Lake Carp
West Lake carp in Sweet and Sour Sauce, also known as Shusao Chuanzhen in Chinese. It is a must-taste traditional Hangzhou dish with red color, fresh meat and the flavor of crab.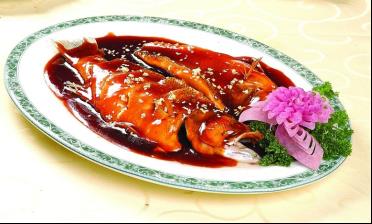 c. Pian Er Chuan Noodles
Pian Er Chuan Noodles is a signature noodle dish of "the Noodle King of Jiangnan" —Kuiyuan Restaurant. This restaurant has a history of more than one hundred years. The noodle is out of pork, bamboo shoots and potherb mustard.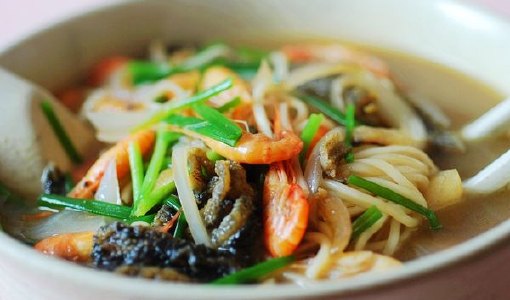 d. Shelled Shrimps with Longjing Tea
Combining succulent shelled shrimps with freshly picked Longjing tea leaves results in a much sought-after Hangzhou dish, a local specialty both highly recommended and swimming in flavor.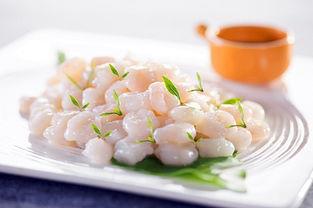 e. Beggar's Chicken
Beggar's Chicken is also called Hangzhou Weiji (Weiji means roasted chicken in Chinese). It's one of 36 Hangzhou Famous Dishes authorized by Zhejiang Province in 1956. Cooks carefully select good-quality Yue Chicken which is large, tender, and low-in-fat. Right after the chicken is cleaned and stuffed, it's wrapped in a lotus leaf covered with the mixture of Shaoxing Wine (a cooking wine in Chinese cuisine), and then mud and roasted for hours. With the refreshing scent of wine and lotus leaf penetrating into the chicken, the chicken smells fabulously appetizing.