Suzhou, located in east China near the cosmopolitan hub of Shanghai, is a city with more than 2,500 years' history. It became a new heaven on earth with a nice environment, prosperous economy, civilized society, developed science, education and wealthy life.
Nano-City Nanopolis Suzhou is one of the biggest nano-technology industry parks in the world, aiming at the top-ranking talents and leading technology of nano-tech industry at home and abroad.10 billion RMB have been invested and 2,500 thousand square meters of innovation carrier and industry base built, form­ing a "Nano Scientific Valley" that brings along a 50 billion RMB industry invest­ment. The industry park hosts several national and provincial key labs and engineering technology centers, dealing with a number of pioneering techno­logies and aiming at competitive innovation products. The park attracts top-ranking academicians from China and abroad in the nano-tech related fields, in the scope of various programs including "Thousand Talents Program", Jiangsu Double Innovation Talents, Suzhou Leading Talents, Yangtze Scholars, or "Hundred Talents Program". Nanopolis Suzhou is home for many nano-tech enterprises forming complete industry chains, which results in hundreds billion RMB of output value.
Nano-Polis Suzhou designed by HENN ARCHITEKTEN
Historical City The cradle of Wu Culture, Suzhou is a city with a history of more than 2,500 years, reaching back to the later Shang Dynasty. While talking about Suzhou, the old saying mentions it as "Paradise on the Earth", "East Venice" or "Beautiful water village", referring to its natural beauty, classical gardens, bridges, lakes and rivers, traditional operas and soft dialect tone. The city is famous for its classical gardens, two of which are listed as the great world heritage sites. Situated in the downstream of Yangtze River Drainage Basin and Yangtze River Delta economic zone, Suzhou is a national tourist center attracting visitors from around the world.
Suzhou is a national cultural center with various traditional arts and handicrafts including embroidery, scroll mounting, lanterns, fans, mahogany furniture, jade carving, silk tapestry, traditional painting pigments, and many more. Other well-known traditional cultural features are Suzhou cuisine, Kun Opera, Suzhou Opera and Suzhou Ballad-singing (Suzhou Pingtan) as well as a soft spoken dialect. All of these cultural heritages have accompanied the city in its long history and they still fascinate numerous visitors.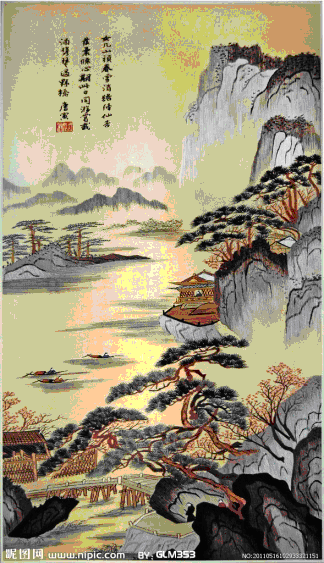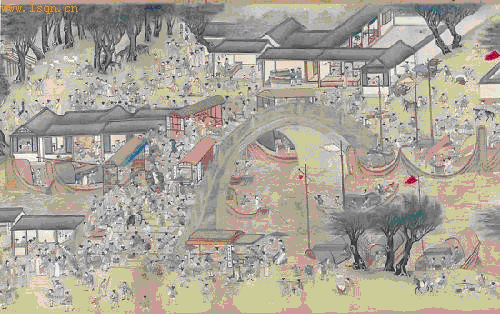 Suzhou historical culture
Snack City
Suzhou snacks are definitely worth trying since they are a famous feature of Suzhou Cuisine. There are a number of old-brand restaurants and cakes & pastries shops in Suzhou City. Pastries and confectionery in Suzhou are eaten according to season. Scones with sweet fermented rice in spring,
and moon
cakes stuffed with fresh meat in autumn will certainly satisfy everybody's taste.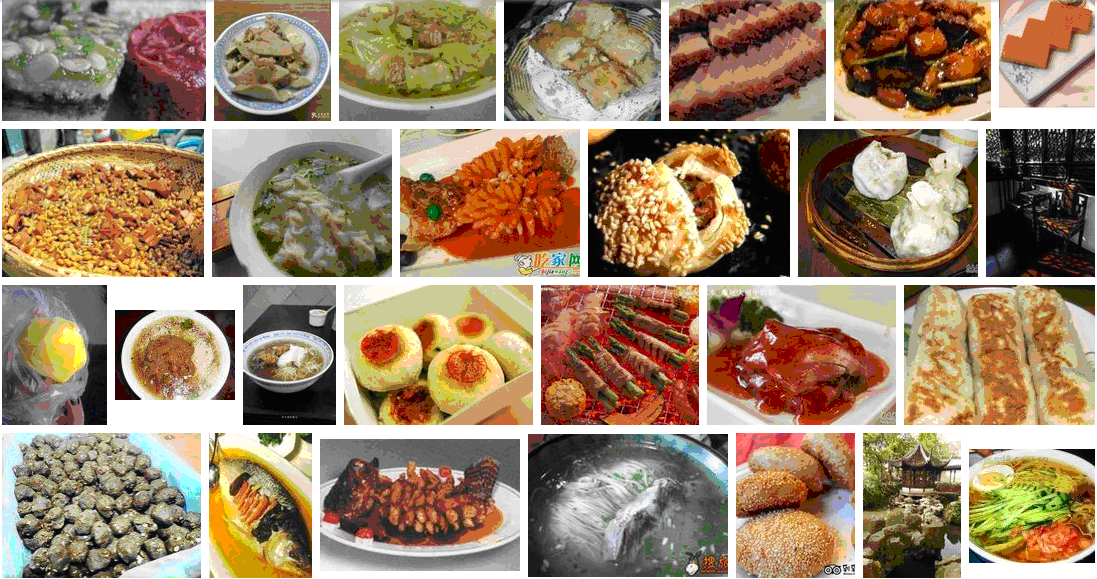 Tourist City
Built in 514 BC, Suzhou is an ancient city where the unique characteristics of the past are still visible. The double-chess­board layout of the city, with the streets and rivers go side by side while the water and land routes run in parallel, is well preserved. Strolling along the streets, you can feel the unique lingering charm and the long history of this landscape.
As the saying goes, gardens to the south of Yangtze River are the best in the world, and Suzhou gardens are the best among them. These gardens attain their high reputation for their charming natural beauty and harmonious design. At present more than 60 gardens are kept intact in the city, and a series of them have been listed in the World Heritage List, including the Humble Administrator's Garden,
the Lingering Garden,
the Garden of Master of Nets
and the Mountain Villa with Embracing Beauty.
The ancient water townships in Suzhou, Zhouzhuang, Mudu Town,
or Tongli Town,
should not be missed by any visitor. In any water township, a number of Ming and Qing dynasty preserved buildings can be found. The natural sights and human-made landscape enhance each other's beauty.
Being the cradle of Wu Culture, Suzhou plays a vital role in Chinese cultural history. Many famous schools of art were established here. For example, the Wumen Fine Arts School is the finest in the city's history, represented by Shen Zhou, Wen Zhengming, Tang Yin and Qiu Ying, whose poems, calligraphy and paintings are considered to be unique heritage. Pingtan, Kun Opera and Suzhou Opera are praised as 'three flowers' in the cultural history of the city.
As one of the most famous tourist cities in China, Suzhou has excellent infrastructure for visitors. It is accessible by air, rail and bus. Star-rated hotels with good services and reasonable guesthouses and hostels provide a range of lodging. Of course, tasting local delicacies should not be forgotten in your journey. For authentic Suzhou cuisines and snacks visit Guanqian Street, where you can experience delicious food and friendly service. When night falls, the city is quiet and peaceful. You can enjoy it while sipping a cup of tea in any teahouse.
---
[1] http://www.nanopolis-sz.cn/index.asp
[2] http://www.sipac.gov.cn/english/categoryreport/IndustriesAndEnterprises/
[3]
http://www.travelchinaguide.com/attraction/jiangsu/suzhou